* You need to have an administrator account.

* Supported Versions: Professional (need API access), Performance, Enterprise, Unlimited and Developer Edition

* We don't support Salesforce Classic
Step 1:Click Camcard for Salesforce to find "Camcard for Salesforce" application in appexchange.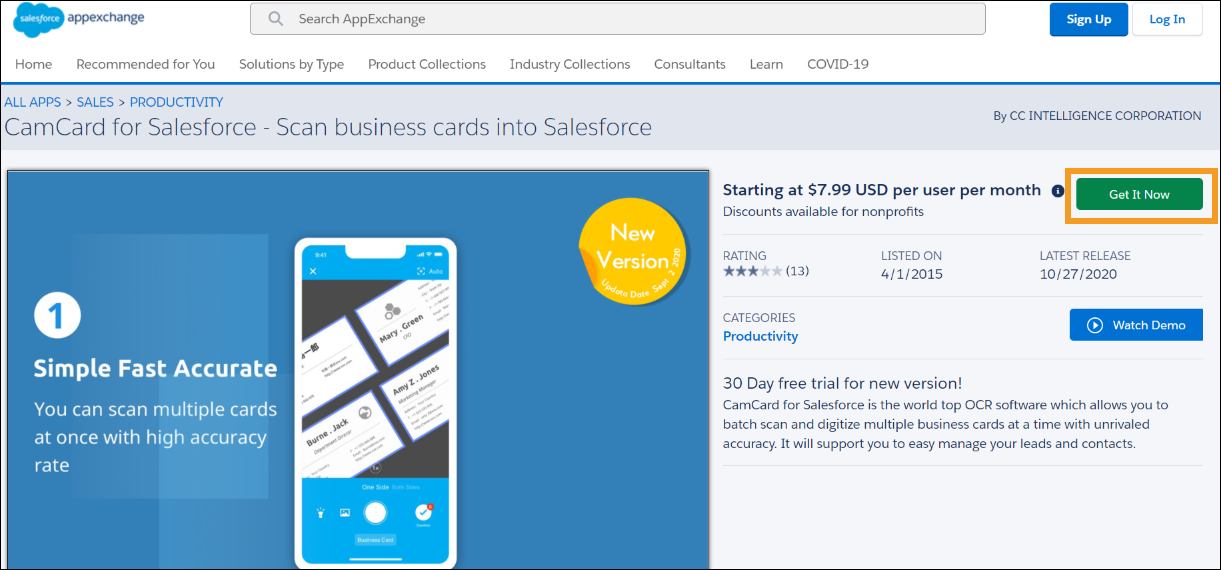 Step 2: Click Get It Now, you'll be prompted to log in. Enter the username and password of your Trailhead Playground and click Log In.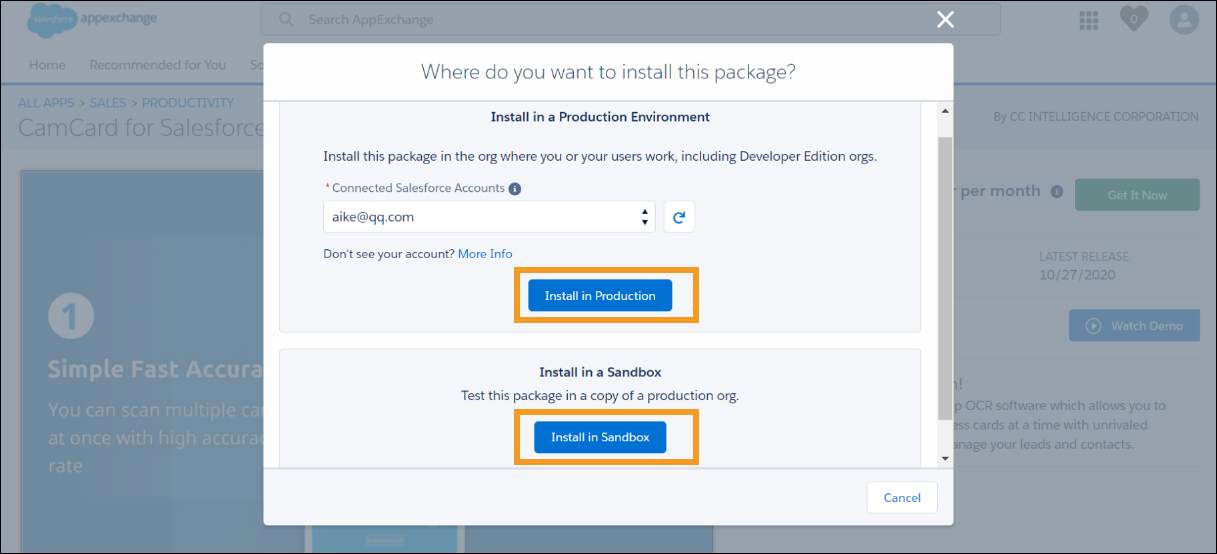 Step 3: You can select install in Production or install in Sandbox, then click Comfirm and Install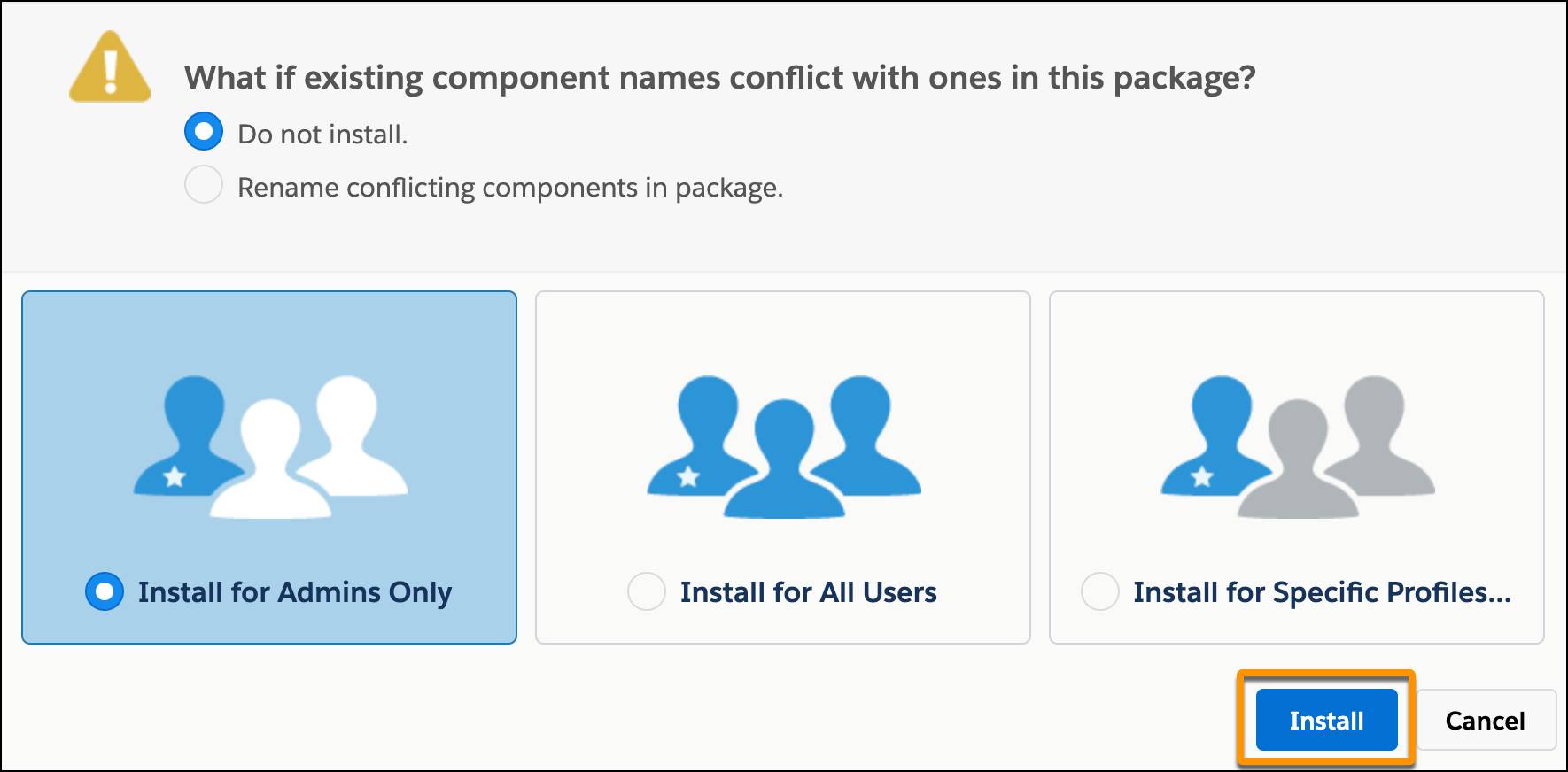 Step 4:Select Install for Admins Only, then click Install.
Step 5:If you see a pop-up asking you to approve third-party access, select Yes, grant access to these third-party websites and click Continue.